4th ERMEES Macroeconomics Workshop 2021 – "The European Economy in the Time of COVID-19: Towards a New Dawn?"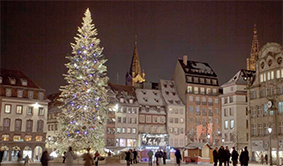 Du 03/12/2021 au 03/12/2021
Détails de l'événement :
The University of Strasbourg, the BETA research laboratory and ERMEES research team are delighted to announce a one-day macroeconomics workshop to be held on Friday December 3, 2021 in Strasbourg.
The COVID-19 pandemic is unprecedented in recent history, the ensuing economic crisis has plunged the world economy into disarray and put the European economy to the test. Despite the suffering and the loss of many lives, this crisis is an opportunity to rethink certain aspects of the European project. In the emergency, unprecedented measures have been put in place, such as lockdowns, generalized teleworking, government-guaranteed loans to companies, etc. In this historical context, the workshop will aim at studying the challenges and perspectives related to a number of issues including monetary and budgetary policies, the coordination of health policies, and the most appropriate response to environmental and social issues in order to propose new ideas to strengthen the European project.
For this edition, our keynote speakers will be Jérôme Creel (OFCE) and Xavier Debrun (National Bank of Belgium).