France-Japan Joint Forum "How to cope with ecological and digital transformations – Entrepreneurship and organizational creativity –"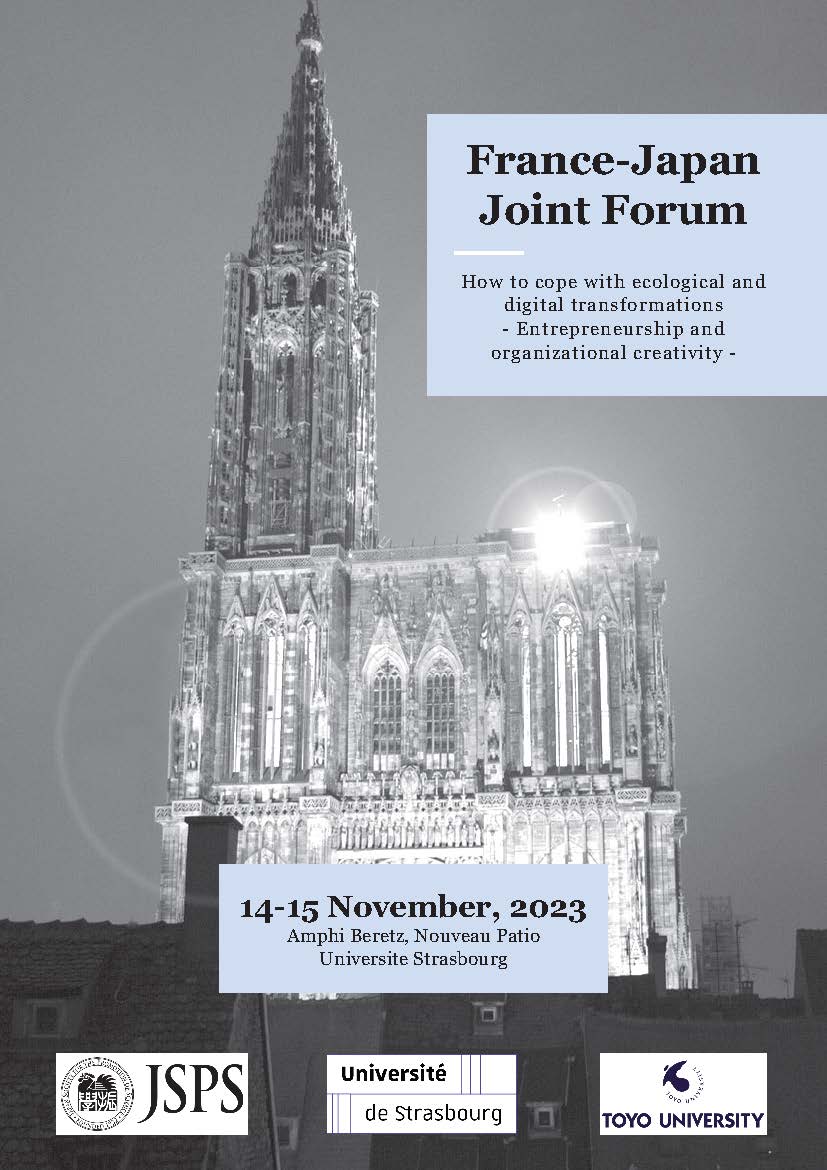 From 2023/11/14 to 2023/11/15
Event details :
The Maison Universitaire France-Japon and the JSPS Strasbourg Office, in association with BETA and Mosaïc HEC Montréal, are pleased to invite you to the France-Japan Joint Forum: "How to cope with environmental and digital transformations – Entrepreneurship and organizational creativity -".
This symposium will focus on the dual challenge of ecological and digital transformations in a world where instability and uncertainty have rarely been so great, and where creativity plays a central role.
The aim of the forum is to exchange views on how to address these transitions in France and Japan, based on entrepreneurship and organizational creativity.
Workshop in English, advance registration preferred.
For more information: https://jsps-strasbourg.com/news/4051//