Should we fear a worsening of the imbalances in the post-Covid world economy?
18 November 2021
Tweet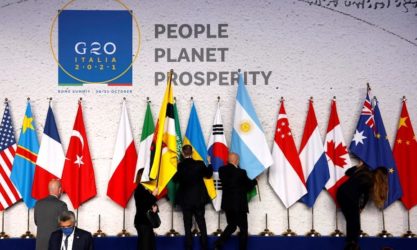 Article de Valérie Mignon, professeure à EconomiX (Université Paris Nanterre) et Blaise Gnimassoun, maître de conférences au BETA (Université de Lorraine, dans The Conversation, le 16 novembre 2021.
L'intensification de la globalisation des économies et de l'intégration des marchés financiers au niveau international ont favorisé l'émergence, l'accroissement et la persistance des déséquilibres de l'économie mondiale. Lorsqu'ils sont durablement excessifs, c'est-à-dire déconnectés des fondamentaux économiques censés guider leur évolution, ces déséquilibres deviennent une menace pour l'économie mondiale et sa stabilité, notamment au niveau financier.
Lire la suite de l'articles sur TheConversation.com [in French only]